COVID and the Brain
COVID-19 Damages the Brain, and Alters the Mind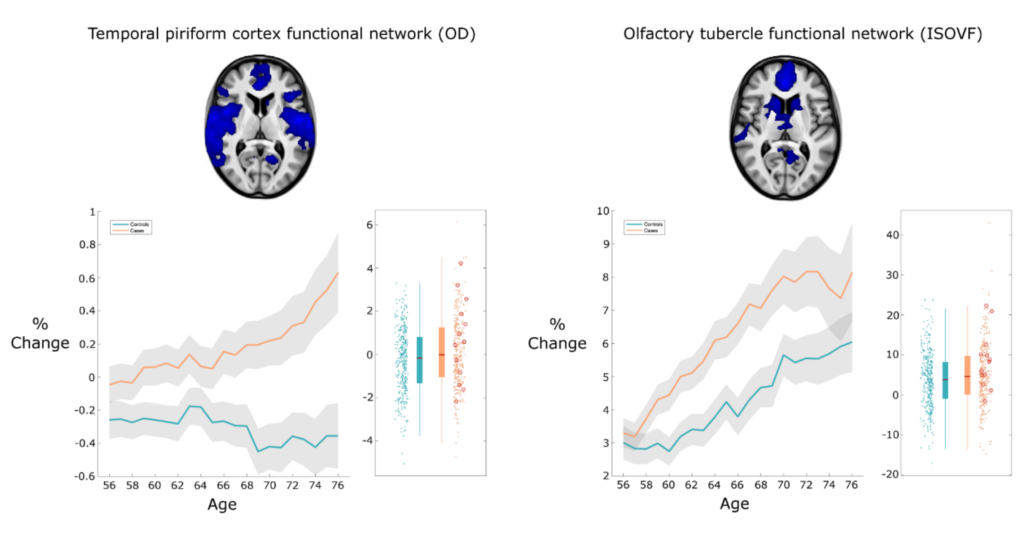 Unlike influenza and common colds, COVID-19 frequently impacts the human brain.
We have two years of research showing damage to brain structures and altered neurochemistry associated with infection by SARS-CoV-2 across the full spectrum of severity. Among many possible manifestations, some include brain fog, cognitive decline, headaches, anxiety, depression, psychosis, encephalopathy, smell/taste disorders, movement disorders, encephalitis, aneurysm, stroke, and seizure.
The neurocognitive and psychiatric sequelae of COVID-19 are undeniable. Because they can be delayed, chronic, and profoundly disabling, they are likely to multiply and prolong the negative consequences of the senseless herd immunity strategy. Their appearance and recognition underscores the necessity of adopting strategies that prevent transmission to protect against future harm.
Guidance
University COVID Best Practices Winter/Spring 2022 – (WHN + CAG)
Resources
Omicron
BA.2 is more transmissible, more evading of vaccine and infection based immunity, a variety of human cell experiments indicate it is more severe and infection of hamsters show it is more pathogenic than BA.1. Virological characteristics of SARS-CoV-2 BA.2 variant. (Preprint)
After lifting all restrictions, Denmark records more COVID-19 cases per capita than nearly any other nation. Covid rates jump after Denmark lifts all restrictions. (WebMD)
The push to reopen leaves the immunocompromised behind. Covid Still Threatens Millions of Americans. Why Are We So Eager to Move On? (KHN) Emerging sublineages of the Omicron variant (including BA.2) evade vaccine-induced immunity and show additional resistance to monoclonal antibodies previously deemed effective against BA.1. Antibody Evasion Properties of SARS-CoV-2 Omicron Sublineages. (Preprint) Not the flu: SARS-CoV-2 causes testicular damage in hamsters. (Clinical Infectious Diseases) Evidence for ongoing active virus replication in long covid sufferers: Residual SARS-CoV-2 antigen and RNA are present in tissues of long-haulers, suggesting gastrointestinal tract as a potential reservoir and locus of viral replication. Persistence of residual SARS-CoV-2 viral antigen and RNA in tissues of patients with long COVID-19. (Preprint)
Policy
Orphanhood calculator. (Imperial College London)
An aggressive approach to containment and mitigation, access to masks and testing, housing, transfer strategies to facilitate social distancing, regular surveillance testing of high-risk incarcerated individuals and volunteers, tracking of positive cases with quarantine of incarcerated individuals who are exposed and effective interdepartmental collaboration may drastically reduce in-custody transmission. Minimizing the Impact of COVID-19 in a County Jail Environment. (Preprint)
As Politics Infects Public Health, Private Companies Profit. (KHN)
Working conditions during pandemic spark strikes at UK Universities. Massive strikes at UK universities over 'unsustainable' working conditions. (Nature News)
Economy
China sticks to a "dynamic zero COVID" policy in the face of vaccine evasion by emerging variants. (Global Times) CCTV editorial: China's dynamic zero-COVID policy people-centered, effective. (CCTV) Ongoing pandemic prevents many parents from returning to work. Working Parents Face Continued Chaos Despite Reopened Schools. (Pew)
Science
Diverse long-term negative health outcomes following recovery from non-severe COVID-19. (Frontiers in Medicine) More than a respiratory disease. Preliminary evidence for elevated severity and lethality of COVID-related acute ischemic stroke. (BMJ) Review: A central role for amyloid fibrin microclots in long COVID/PASC: origins and therapeutic implications. (Biochemical Journal) Vaccination is more protective than natural immunity against subsequent infection. mRNA vaccine-induced antibodies are more effective than natural immunity in neutralizing SARS-CoV-2. (Nature Sci. Reports)
Immunopathological profiles of children with COVID-19 and multisystem inflammatory syndrome (MIS-C) hints at potential therapeutic targets. (Nature Medicine) Case report: intestinal/gut damage associated with viral persistence. Presentation with severe intestinal pathology following COVID recovery and viral nasopharyngeal clearance reveal SARS-CoV-2 persistence in intestinal tissue. (BMC Gastroenterology) SARS-CoV-2 infects red blood cell precursors and alters metabolism of iron and hemoglobin. (Preprint)
In Community,
-The WHN