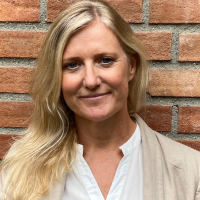 Gunhild Alvik Nyborg
Researcher, M.D., PhD, BSc Econ.
Dr.Nyborg has over 14 years of experience as a medical doctor in different settings, such as general practitioner and senior physician. She completed a Ph.D. in Pharmacoepidemiology at the University of Oslo and continued researching at the Oslo University Hospital as a postdoctoral researcher. She currently holds a postdoctoral researcher position at the New England Complex Systems Institute, where she focuses on SARS-CoV-2 pandemic and post-acute sequelae of COVID-19 (PASC)
Her educational background consists of a PhD. in Epidemiology, Doctor of Medicine and B.Sc. in Economics from the University of Oslo. Senior physician with over 14 years of experience.