How to Protect Our Loved Ones from Infection
Vaccines for Children under 5 Pending
Approval This Week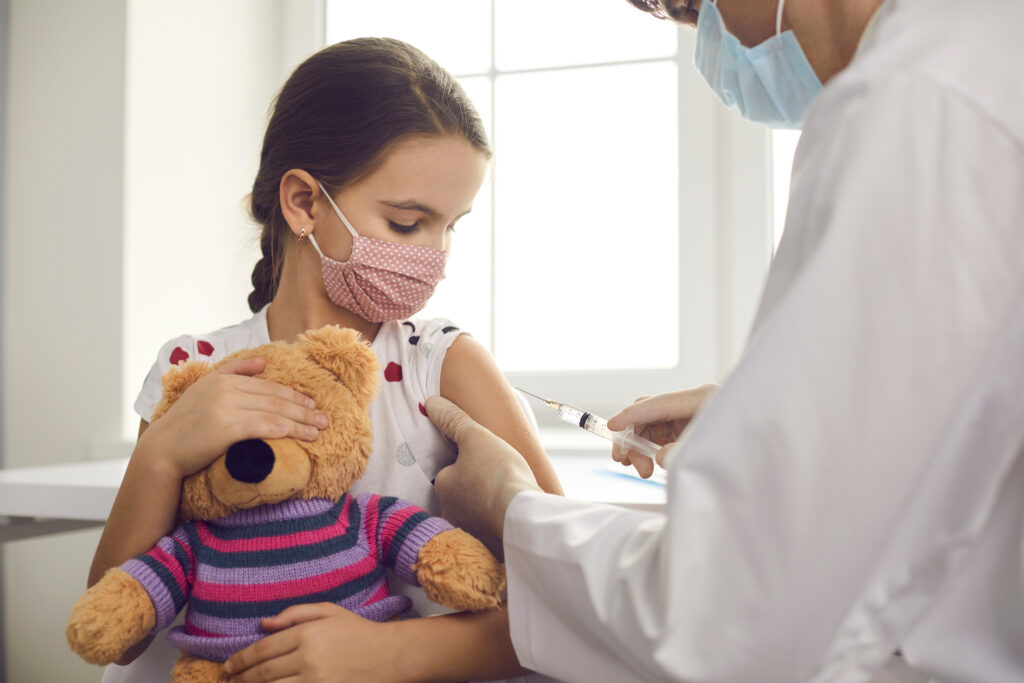 The long-awaited approval of vaccines for children under 5 in the US is pending a review of the Pfizer shot this week. If approved, vaccines may be shipped as early as June 21st. Other countries' approvals are likely to follow. Protecting children in a similar way to the protections for adults has been a priority, and the approval would come as infections among children are again rising from new variants. COVID protections for kids, and their families and teachers, should still include prevention of infections to avoid risk of Long COVID, among other harms which may still develop after breakthrough infections. The best approach to protecting our loved ones includes five pillars of prevention: 1. Masking with high-quality masks (N95 or better); 2. Ventilation and HEPA air purification; 3. Testing; 4. Social distancing and avoiding gatherings when exposure is likely; and 5. Vaccination in conjunction with the first 4 pillars to reduce the probability of infection and protect ourselves and others. With the emergence of more pathogenic variants in the context of waning immunity, our use of these 5 measures will dictate how successful we are at safeguarding the health of our loved ones.

CHECK IT OUT! JOIN our efforts to learn and spread knowledge about Long COVID.

CHECK IT OUT! Our guidelines keep expanding so check to see what is new.
CHECK IT OUT! Learn about monkeypox and how to protect yourself and your community on our updated resource.

CHECK IT OUT! Track COVID-19 cases in Europe, the U.S. and more.
Resources
1 in 4 (25%) children experience Long COVID after infection with SARS-CoV-2 (MedRxiv)
SARS-CoV-2 infects lymphoid (immune) cells (Forbes)
Aerosol emission increases exponentially as exercise intensity increases, resulting in increased virus in air during exercise (PNAS)
British Secretary of State for Education demands new guidelines for Long COVID as the condition presents a growing challenge to workforce in schools (TES)
More evidence for persistence of SARS-Cov-2 viral infection in Long COVID patients (Research Square)
Autopsies reveal underreporting of SARS-CoV-2 infections and associated deaths: Many more than were reported died from COVID-19 in Switzerland (Frontiers in Medicine: Pathology)
White House shifts pandemic funding to vaccines and away from other programs (The Washington Post)
Monkeypox:
Monkeypox cases surpass 1200 globally; "experts say the outbreak is 'controllable'" but "the window of opportunity to contain the outbreak is closing" (ABC News)
US works to ramp up response to Monkeypox, including vaccines and testing capabilities (CNN)
CDC issues report on current Monkeypox cases in the U.S. (MMWR)
A strain of monkeypox unlike the one spreading globally found in the US in people returning from travel to Nigeria (NBC News)
In Community,
-The WHN